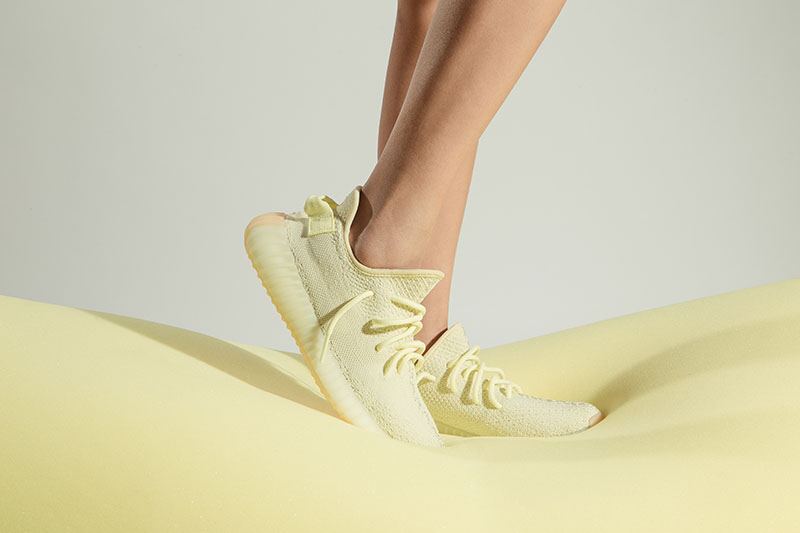 Butter color matching Yeezy 350 Boost V2 "Butter" has been on sale on June 30th. This pair of butter Yeezy 350 Boost V2 "Butter" is also a new product with a very high recommended index in the near future. Three reasons to buy:
1) The first pair of Yeezy 350 Boost V2 released this year
And because the white and sesame color schemes are delayed until the end of the year, I want to wear them in summer and autumn. There is really no other choice.
Low-cut shoes, plus Boost and Primeknit woven uppers, these shoes are also ideal for summer wear.
2) Easy to match, but not easy to dirty than pure white
Yeezy 350 Boost V2 has a dexterous and versatile temperament. It doesn't matter how you wear it.
The yellowed butter color is not only unique in color but also slightly resistant to dirt compared to pure white color.
Like pure white, it is equally eye-catching, but its personality and viscera are different.
3) The high ratio of performance to price
Images via sara_kicksvogue
The market price has already been said before, and it can be started in the early 2000s. The next pair of Yeezy 350 Boost V2 new products will be available for several months. The stock in the market is limited, and the market price is hard to be greatly reduced.
At present, the price of StockX is around US$300. Although it is lower than the domestic market, considering the complexity of Haitao, the price advantage is not great.
Have you bought these shoes?